What's the ROI of your pay-per-click (PPC) campaign?
What about your social media marketing spend?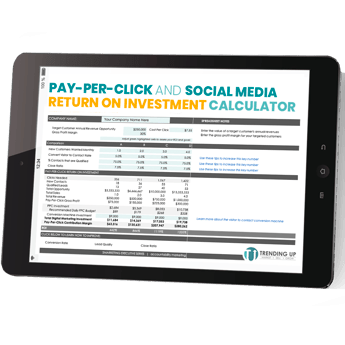 Find out now.
We've put together this spreadsheet so you can measure the return on your pay-per-click investment. Whether you're paying for clicks from an Adwords ad, a Facebook promotional post, a sponsored tweet, or LinkedIn ads, know what you're spending and why. With this spreadsheet, you can:
Then, use it to figure out what your daily spend level needs to be to meet your ultimate goal: growing quality leads and customers.
Fill out the form to download the spreadsheet now