CAN YOU MEASURE THE ROI OF YOUR TRADITIONAL MARKETING?
We say yes, when you use INBOUND METHODS to transform your outbound marketing with these tips.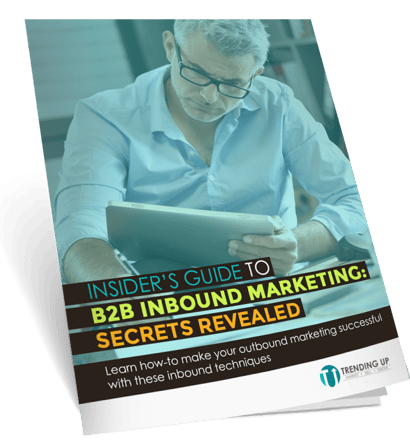 In this educational guide, you will learn how to use inbound methods to transform the outbound B2B marketing you're currently doing to accomplish some of your major marketing goals:
Increase your ROI

from marketing spend.

Engage prospective clients and leads

by providing solutions

they're already searching for.

Measure your marketing's effectiveness!
Fill out the form and get your eBook now!