Autumn is one of my favorite times of year in Wisconsin. And if you think it's just because of the return of the Starbucks red cup, PSL, and holiday drinks, think again (but seriously, those things are delicious). Fall is hunting season in Wisconsin, and it tends to be a favorite hobby among friends and family.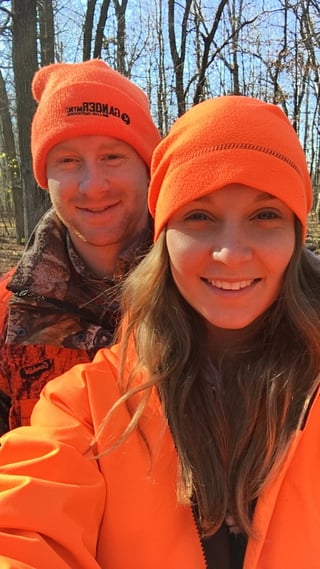 Just you and the the great northwoods (and hopefully, that 12-pointer!) make for a great week-long break. The anticipation of seeing that buck makes the time in the stand totally worth it. But if you're anything like me, as a salesperson, there's some hesitation that comes from taking a vacation this close to the holiday season. What if I miss a follow-up email? What if I would have just contacted a few more people this week? What if I miss a lead?
There's a simple solution, and one you can implement before next year's rifle season is back in session. Next year, spend as much time in the stand as you want with these tips to make your website work for you while you're in the blind.
1. Create a marketing and sales strategy focused on lead generation: smarketing.
Initially, this seems like an incredibly easy answer. But hear me out. Many, many of our clients don't align their sales and marketing teams to aim for the same goal - improving the company's bottom line. Instead, marketing's target looks like:
click through rates,

number of site visits, or

visits to a trade show booth.
And sales's target is:
number of appointments made,

number of calls made, or

number of sales won.
Instead, both teams should be aiming to increase the total dollar amount sold. While each team will impact different stages in the buyer's journey, ultimately, both are responsible for the final revenue number. Create a marketing and sales strategy that's focused on lead generation, aligning your two teams as smarketing.


2. Write online content that educates people who visit your site.
You're already spending time creating marketing and sales content for your prospects. Shifting the focus to add value and educate them as they make a purchasing decision will encourage trust in your brand and ultimately lead to more sales. Recent research shows that 96% of B2B buyers who responded to a survey want content with more input from industry thought leaders, rather than content that sells. [2016 Content Preferences Survey Report, DemandGen, 2016] Therefore, set yourself apart as an educational resource, and the sales will follow.
3. Educate and entertain with rich media like videos and infographics.
Image marketing is becoming increasingly more prevalent among B2B marketers. Infographics translate data into an engaging, shareable image that's also educational.
45% of business buyers place a high value on visual formats such as infographics when researching to make buying decisions. [2016 Content Preferences Survey Report, DemandGen, 2016] People absorb image content 20 times faster than written content, so the fact that visual formats resonate with buyers should come as no surprise. Content with relevant images gets 94% more views than content without relevant images. And infographics are liked and shared on social media 3X more than other any other type of content.
Seventy percent of B2B buyers and researchers are watching videos throughout their path to purchase (up 52% in the last two years). Nearly half of these researchers are viewing 30 minutes or more of B2B-related videos during their research process, and almost one in five watch over an hour of content. Videos about product features top the list, followed by how-tos and professional reviews. [The Changing Face of B2B Marketing, think with google, 2015]
4. Offer premium content that lives behind forms.
Respondents to Demand Gen Report's 2016 Content Preferences Survey said that content that includes independent voices — thought leaders, third-party analysts and peers — resonates with them the most. However, an overwhelming number of buyers (95%) are open to considering vendor-related content as trustworthy - if it's not salesy. B2B buyers continue to be turned off by content with a heavy sales pitch. Therefore, producing well-researched, useful premium content such as ebooks, guides, checklists, and calculators that your audience can use in their decision-making process to make their jobs easier will be well-received. Use the opportunity to show your expertise!
5. Use calls-to-action.
Paired with premium content and landing pages, a call-to-action (CTA) used throughout your site on relevant, free content leads prospects to your downloadable information. This tool is an important factor for driving lead generation without needing to hold a prospect's hand.
6. Utilize lead scoring to ensure only quality leads get your attention.
Lead scoring, the process of assigning numerical value to prospects' attributes (through a form or other means) is a practice utilized by the most efficient sales professionals. It helps sales pros to see which leads are most qualified, most engaged, and most ready to purchase in the near future.
7. Lead nurturing does your follow-up for you.
For leads who aren't yet ready to purchase or haven't met qualifying factors, lead nurture campaigns (or, related, drip campaigns) enable you to automate the lead follow-up for prospects who aren't ready to talk to sales quite yet. Putting together a lead nurturing sequence using segmented lists of leads, offering personalized and highly targeted content, and addressing common pushbacks will save you time while still educating your prospect until they're ready to buy.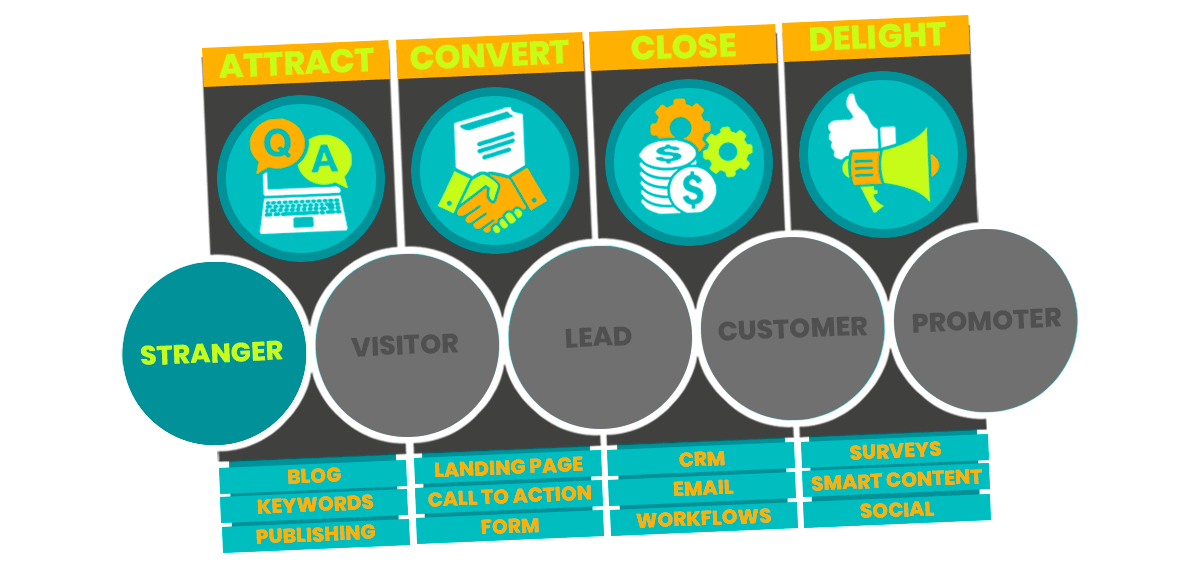 While these tips aren't quick and easy, they're definitely worth your time and energy to implement. The returns of these inbound marketing and sales tips are much higher than traditional outbound marketing. In my experience, our clients increase return on investment by over 350%. Generating leads online, automating your follow-up emails, and responding only to qualified leads ensures that you are able to spend more time in the stand while still hitting your goals. Lifestyle, managed. Happy hunting!
LEARN MORE ABOUT OUR PROVEN, REPEATABLE MARKETING PROCESS - PERFECT FOR MANUFACTURING COMPANIES