Earlier this week, I wrote about why inbound marketing works for manufacturing. I walked through the buyer's journey, from discovery, to consideration, to making a decision about a solution for a problem they're facing. In the case of manufacturing, the buyer always feels an acute need for the solution prior to purchasing; buying a huge piece of machinery is not a week-long decision. The process could take months, with input from many other decision-makers in the company.
Once a potential solution has been identified, the buyer is ready to talk to a sales professional at your manufacturing business. Here's how a sales team enabled through inbound succeeds more often.
1. Buyers have been nurtured.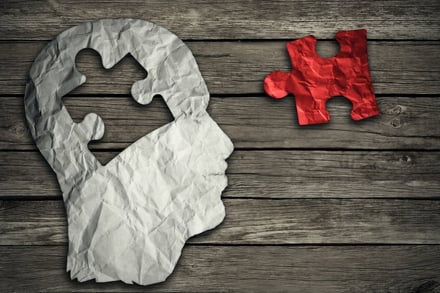 The statistics behind the lead nurturing process - the responsibility of both marketing and sales teams - are staggering when you think about how many manufacturing companies simply aren't doing this. 65% of B2B marketers have not established lead nurturing. [Source: MarketingSherpa] Too often, we only focus on when someone is ready to buy - but we forget about the time between when they started to research solutions and when they're ready to talk to sales. That's where lead nurturing comes in.
According to The Annuitas Group, nurtured leads make 47% larger purchases than non-nurtured leads. And Forrester Research shows that companies that nurture leads make 50% more sales at a cost 33% less than non-nurtured leads.
The way to do this well includes a marketing automation system that includes a CRM and doesn't allow leads to fall through the cracks. By the time the buyer gets to sales, they've completed two-thirds of their research. Your marketing team has been effective in providing the necessary educational information the buyer was looking for, and the buyer has determined that your product is a potential solution. This process has set sales up for success right from the start.
2. Buyers want to work with you - quickly.
When a potential buyer reaches out for that piece of information on your site that shows they're interested - perhaps a contact us form, or a request for proposal, or a comparison chart between you and your nearest competitor - they're showing you that they're ready for a conversation with a sales person.
If you follow up with web leads within 5 minutes, you're 9 times more likely to convert them. [Source: InsideSales.com] Timing is everything at this stage, so paying attention when a lead raises their hand will dictate your success. This will also greatly reduce the sales cycle time; you're not wasting time cold-calling people who don't need you. You're only spending time with leads who have already identified themselves.
3. Buyers are ready to purchase - NOW - and you know exactly what to do.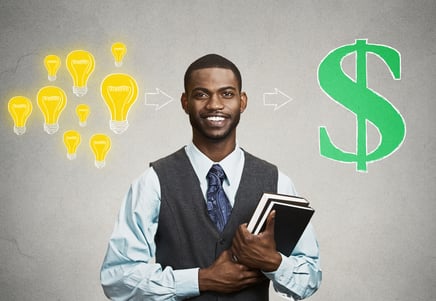 Putting a defined process in place is one of the biggest impacts that the inbound method has on sales teams. So often, selling manufacturing equipment that's highly technical is a very complicated, convoluted, undefined process. The sales team may be all over the place, without having a system to organize themselves. This causes frustration and eventual failure - and for your business, a high turnover.
We've seen this with some of our customers before, which is why we added sales enablement to our service offerings. Sales enablement the inbound way helps define the sales process once marketing has tee'd up the leads. With a system in place for sales, their close ratio improves dramatically.
Our Empowered Sales Methodology looks like this:

Here's a quick example of our simplified process for closing manufacturing sales:
Discovery call set-up

Research on past digital interest and nurture emails received

Discovery call execution
Discuss past knowledge

Ask Discovery Call questions

Follow up with setting up next meeting with stakeholders
Follow up email
Stakeholder Knowledge Summit
Discuss discovery call

Ask Knowledge Summit questions

Discuss needs from all stakeholders

Repeat problems back to them

Follow up with setting up next meeting for customized demonstration
Follow up with stakeholders; send additional educational piece
Product Demonstration
Send Contract
Signed Contract
This consultative sales process continues the inbound marketing method into the sales cycle. Change management, as I've written about in the past, is not an easy thing to accomplish. But the benefits to establishing inbound marketing, and enabling your sales team the same method, is what will help your manufacturing sales team close more sales.
Missed Focus on the Buyer Part 1? You're in luck, click here.