Marketing for manufacturing companies is not an easy job. Traditional marketing methods focuses on the seller - what you have in stock, what you need to move, what's been popular most recently, and where you think the buyers ought to be. While that method may work for some companies, manufacturing companies are a different case.
Outbound marketing efforts - many of which are like cold-calling on steroids, hammering a message out to anyone and everyone who seems like they could possibly someday need your product, but you're not sure when - are not an effective manufacturing marketing strategy because it's difficult to calculate when your message is most relevant to a potential buyer.
Relevancy - right stuff, right place, right time - is what gives manufacturing companies an edge when they use inbound methods. Inbound marketing is built around the premise that the buyer should need your product before you attempt to sell it to them. It's all about the buyer - what they want, and when. These are the four main reasons why inbound marketing works, and sets manufacturing companies up for success.
1. Buyers Have an Acute Need

Manufacturers have no reason to convince someone to need their product. Unlike an event, or a furniture store, or a retail outlet, manufacturers' buyers aren't going to purchase their product until the need exists already. They're not going to see your ad in a paper or online, or speak to someone making a cold call, and suddenly have the desire to purchase a large, heavy piece of equipment.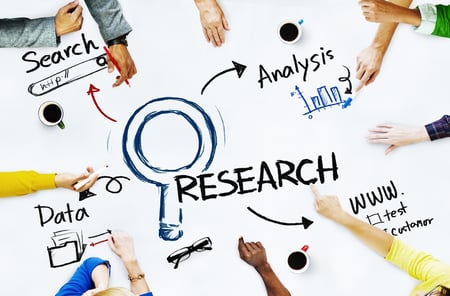 Instead, they'll be thinking about, researching, and gathering information online about the equipment they need well before talking to a salesperson from your manufacturing company. Today's business buyers do not contact suppliers until 57 percent of the purchase process is complete. (think with Google, 2013)
If your information is present in the digital channels where buyers are researching, then you're part of the conversation and content that educates buyers and helps guide manufacturing buying decisions.
2. Buyers Want to Find Information - On Their Own
Using inbound marketing methods for manufacturing means using your site to educate people during their buyer's journey. We've published some posts on the past on this topic, but as a refresher: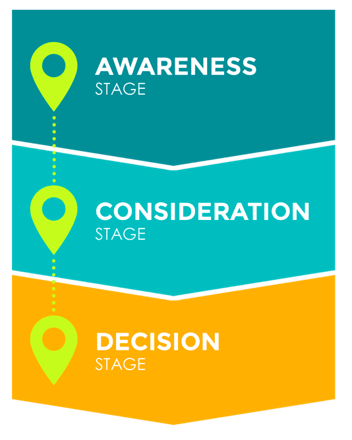 The buyer's journey is the path from discovery/awareness, to consideration, to decision, that a purchaser makes when deciding the best fit for their needs. This process can be incredibly quick - within hours (Amazon.com, anyone?) or slow and methodical. Typically, your manufacturing business is dealing with buyers on the latter side.
Since prospects are coming to your site well before speaking to anyone directly at your company, it's important to provide the information they'll be looking for during their research process. They're doing all of this online without your input:
Naming their problem

Building requirement lists

Learning technical jargon and specs

Forming opinions

Narrowing their options
But with inbound marketing, the focus is on the buyer's needs - and the information they're looking for is readily available to them.
3. With Effective Content, Buyers See You As An Expert
Effective, consistent content establishes you as an expert not only to past and future buyers, but also to search engines. Ranking high on the list for results your buyers are searching for is a top priority for an inbound marketing team.
What makes effective content? Anything you produce that will engage your target audience. It could be blogs, listicles, gifs, memes, video content, social media, webinars, guides, ebooks, white papers - or any combination thereof. According to think with Google's The Changing Face of B2B Marketing, 70 percent of B2B buyers and researchers are watching videos throughout their path to purchase. And 91 percent are using smartphones for the research process. Bonus points if you manage to entertain them while educating.
Effective content will meet the buyer at the right time, in the right place and format, as they're looking for it. It will tell them the information they want while educating them about the options and, ultimately, tell them whether or not your business is a good fit for their needs.
4. Buyers Want to Communicate with You, Setting Sales Up For Success
The last and most important reason that inbound marketing works for manufacturing is that the buyer tells you when they are ready to talk to a sales person. No more complicated cold-call plans, or guesswork around the most qualified prospects - the qualified leads are literally knocking on the door of your website, telling you that they're interested in making a purchase decision. Your inbound marketing plan has already carried them two-thirds of the way through their buying process - now, your sales team is set up for success to close the deal.
The data behind how inbound costs less per lead (on average, 60% less), shortens the sales cycle, improves close ratio, and ultimately makes your business more money is a whole blog post unto itself. I cover that in my part 2 blog post; check it out here.

Marketing coordinators can get started making a difference in their marketing results today with our new product, the DIY Agency-Level Marketing Plan. Our launch special for this marketing plan template is available now. It's a template built to take your marketing to the next level using inbound marketing, and it's step-by-step - so there's no guesswork involved.