Let me tell you a story. It's one that my team and I have heard about from many prospects, and have seen from almost every one of our clients to date. It's not unique to a specific industry, though it does seem more prevalent (or perhaps just more obvious) in our manufacturing clients. This story is about a reformed marketing team's path to success.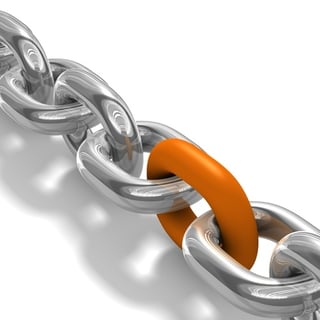 Using inbound methods and armed with a newly-implemented inbound content management platform, our client (let's call them Smith Manufacturing) transformed their marketing strategy to one that's focused on inbound. Smith worked with a growth-driven agency to assist their marketing team with the following:
research and strategize a campaign

update their website for design, usability, and targeted pages

implement new content

write downloadable pieces

implement an email nurturing follow-up
Each month, Smith sees a report from their agency highlighting the highs and lows from the past month: keyword rankings, content report, website visitors, lead conversions, social engagement, qualified leads, and closed sales, along with any other customized reporting aligned with Smith's original strategic goals. They're seeing increasing levels in most areas - except for closed-won sales.
This is problematic for two reasons.
It's emphasizes a disconnect between marketing and sales teams.
It shines a spotlight on the need for a better sales closing process.
Without a sales team that's on board with inbound methods and one that is empowered with the knowledge, skills, and marketing collateral to close sales effectively, your bottom line could be at risk. While inbound marketing increases visitors, conversions, and qualified leads, unless the sales team can close customers brought in by inbound, your manufacturing company may also experience the missing link between marketing and ultimate ROI. Enter: sales enablement.
Sales enablement continues inbound through the sales process by training your sales team on the inbound methodology for your manufacturing company, applying the same methodology to sales practices, and implementing a revised sales process where needed to improve alignment between sales, marketing, and your bottom line. We call this the Empowered Sales Methodology. In turn, ROI sees immediate improvement thanks to these two teams working better together.

Buyers become engaged in the process through these sales tools:
Engagement emails

Discovery call

Stakeholder Knowledge Summit

Demonstration

Simple, customizable proposal & contract solution
This is a consultative, inbound sales approach that accelerates sales growth and guides buyers toward a decision.
The sales enablement service from a growth-driven digital agency carries your manufacturing company's bottom line goals through from marketing to sales. Learn more from our experts; contact us today.