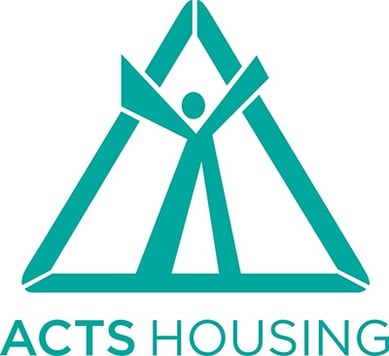 My passion for expanding homeownership in the Milwaukee area has been a huge part of my volunteer experience. For the past seven years, I've been a part of the
ACTS Housing
Board. ACTS has traditionally worked with low-income families and individuals who were denied access to the home ownership market for various reasons.
It is with a mixed heart of pride and sadness that my term has concluded with the ACTS Housing Board. It has been an honor serving ACTS as a volunteer and a proud board member. ACTS attracted me because the work it does, is a key part of the community that I grew up in and where my parents still live. I was raised on 29th and National. I have seen that community go down, get back up, get knocked down again, and now getting back up. If you look at the work that ACTS has done, my neighborhood is peppered heavily with great ACTS families that has turned our community into a great place to live again.
When Father Dennis and Woody Welch nominated me to be Board President, it was one of the proudest moments of my career. It has been quite the journey over the years, but I can honestly say I have gotten more out of it than I could have ever put in. When you talk to a team member at ACTS about a family we work with, you know every bit of
your investment in this organization
are in good hands.
John Worm, it was an honor to serve alongside of you. I have met few people that are as passionate as you are about giving someone a chance and nudging them to the self-empowerment they possess. John would have never made the claim that he self-empowered anyone else. Thank you, John.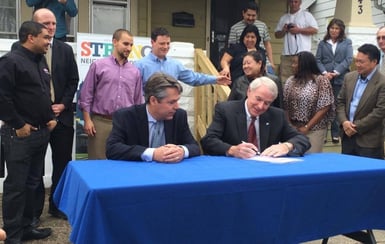 To the entire staff at ACTS Housing and to my fellow board members, thank you for your dedication. Your relentless pursuit to get a family in a home that is best their future has driven me. What you do everyday gives me the greatest sense of hope, and pride for what Milwaukee is and what it can become.
I am forever a
supporter
and advocate of ACTS. I have never heard anyone that has gotten to know the organization say anything different. It's impact in a community that I call home, will always be appreciated.
Thank you, ACTS Housing,
Ben
Life long constituent
Through a unique partnership with the City of Milwaukee, ACTS introduces local residents in the neighborhood to vacant homes, shows each family how to buy and rehab them, convinces local banks that they would be excellent customers for their best mortgage programs, and then steps back and witnesses the rebirth of a neighborhood. Where no private market exists, ACTS was able to create a viable real estate market that is now self-sustaining. The norm in this community has become home ownership.