Is your manufacturing sales strategy built upon cold calling, trade shows, and other traditional lead generation tactics? Have you considered hiring an outside vendor to provide more leads - at a volume that seems too good to be true? Does your sales process seem convoluted, inefficient, and ineffective when it comes to generating new leads, or following up with new ones?
It sounds to me like your manufacturing company's lead generation tactics are stuck in the '90's. Welcome to 2016: where content marketing helps sales teams build more pipeline.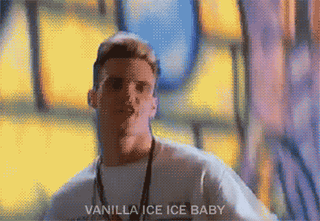 I need you to do three things right now:
Stop.
Collaborate.
And listen.
Say What?
Stop expecting water from a rock (seriously, I've only heard of that happening, like, one time). Stop contacting prospects who simply aren't interested in your solution yet. It's a waste of time, and it's inefficient for your sales team to spend their time on it. It's time for a new solution.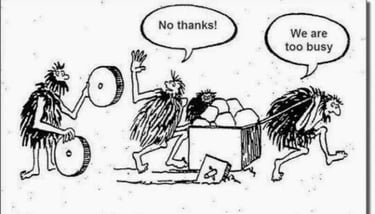 Next, collaborate - with your marketing team. You've read about the explanation behind inbound marketing before: meet the buyer where they are and provide educational content to help. Collaborating with marketing means:
utilizing the data they've gathered about prospects

understanding the content they're producing to build your pipeline, and

effectively following up on real-time leads.
(Keep reading for the how-to guide on that.)
Finally, listen - the real, qualified leads are talking, and they're talking to you. They're telling you all sorts of great information through your website's lead forms, downloads and offers. They're opening your emails. They're asking for more information from your company. And the worst part? You've been so busy cold-calling uninterested prospects, you've missed out on the opportunities right in your backyard.
So yeah, the '90's may have gotten at least one thing right. Stop. Collaborate. Listen. (I won't judge too harshly for those pants...I mean, it was the 90's.)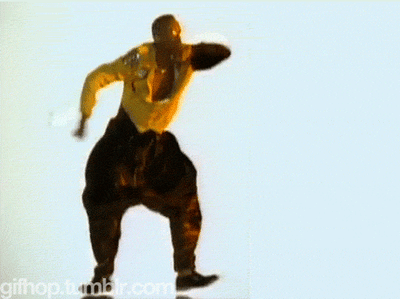 But now it's time to move your lead generation tactics into the 21st century.
Let's Talk About...Content, Baby
Content includes all of the communication your business, and your sales team, has with the outside world. It includes everything on your website - from text to images to forms - and social media, all of the high-value publications put out by your company (ebooks, white papers, guides, and spreadsheets),the sales collateral you put together, and the contract you present when closing.
Here's the awesome part about it: the work your inbound marketing team is doing to write, produce, and publish relevant content to site visitors is what is filling your sales pipeline; it enables you to reach a prospect at the exact time they turn into a qualified lead.
Say what now?
The content is what establishes your brand as one that can be trusted. It also helps guide a prospect through their buyer's journey and keeps your brand top-of-mind as they get closer to reaching out for a quote or making a purchasing decision. All of those prospects are in your future sales pipeline - and content marketing is what keeps them there.
95% of buyers chose a solution provider that "provided them with ample content to help navigate through each stage of the buying process." [Source: DemandGen Report]

Content marketing is what brings your brand out of the 90's and into this era. It establishes trust, so by the time the lead gets to you, you simply need to keep that trust going and build the relationship. Even better, the high-value publications are already prouced to answer concerns that potential buyers may have; all you have to do is send them over.
Ready-made answers to common questions and objections makes your follow-up quicker and a lead more likely to turn into a sale. Don't believe me? Check out the data on why that follow-up is so important:
Research shows that 35-50% of sales go to the vendor that responds first. [Source:InsideSales.com]
If you follow up with web leads within 5 minutes, you're 9 times more likely to convert them. [Source: InsideSales.com]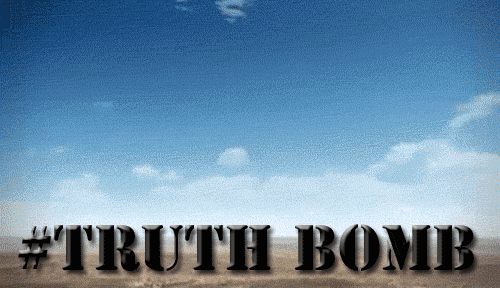 I'd say it's time to stop that cold-calling and focus on the pipeline that your inbound content marketing has already built for you; whadya say?
Collaborating effectively with your marketing team for additional content is beneficial to your sales pipeline because it continues the trust the lead has established with your brand already. Jül recently rolled out our sales enablement service to analyze your data, recommend changes, and establish a better process for your sales team to follow up on the incredibly qualified leads coming through your pipeline. Learn more here.