"They weren't a better team, but they played a better game."
After the Packers' bitter loss to the Falcons during yesterday's division championship game, this was the sentiment that (begrudgingly) floated to the forefront of my thoughts. The Falcons weren't an arguably better team, but yesterday, they absolutely played the game of football more successfully.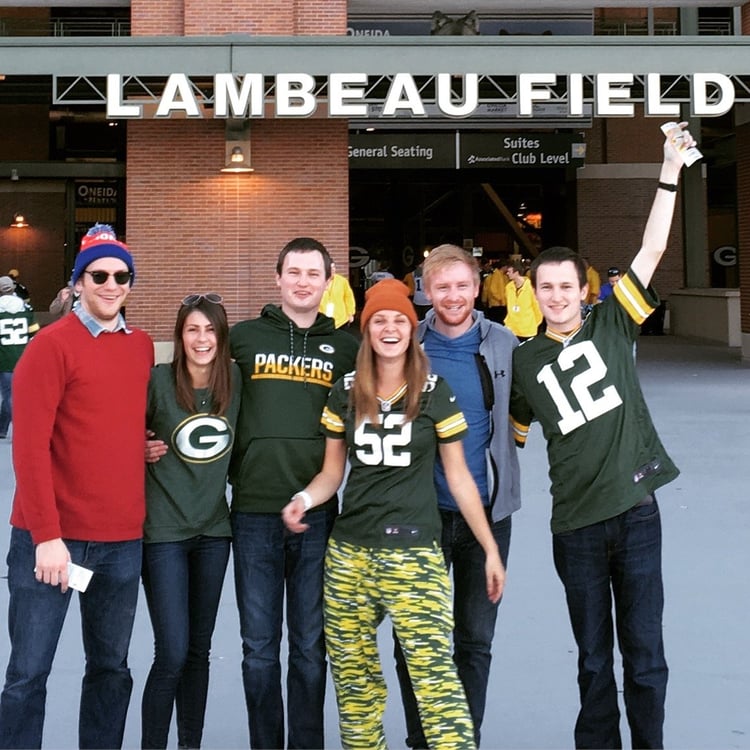 We're a Packers family, working on converting our boyfriends (the boys not rockin' the green and gold).
Our clients often feel similarly about their sales and marketing efforts. When it comes to their top competitors, they know they have an advantage in multiple areas: a better product, better service, a better process, or even better price. But sometimes they lose a qualified lead to a competitor, and it can be a bitter loss. It's not that the competitor is an arguably better fit, or that they had a better marketing or sales team - it's that they played the sales and marketing game better.
We help our clients up their marketing and sales game using a proven playbook - the Content Marketer's Blueprint. It works because we've run all the plays and put in the practice time. It's effective because we know how to shift the strategy based what the data says about how our target audience is behaving. It aligns our clients' marketing and sales teams toward the same goals so they can play on the same team: Team Revenue. And it helps our clients play the better game so they can prove to be the better team, time after time.
Here's why the Content Marketer's Blueprint, a documented marketing and sales strategy, is more effective than your current strategy:
It aligns sales and marketing into one team.
According to recent HubSpot data, teams with a tightly aligned service level agreement between sales and marketing were 5 times as likely to have an effective marketing strategy. (HubSpot, 2016)

It focuses on quality lead generation.
For 74% of participants in a recent HubSpot survey, lead generation is their top marketing priority over the next 12 months.
It gives you the tools to calculate ROI when it's executed.
72% of organizations that calculate ROI say their marketing strategy is effective. (HubSpot, 2016)
It gives you the research, data, and exact titles you need to create relevant content for your ideal buyer.
Respondents to the 2016 B2B Buyers Survey said the single most influential aspect of any vendor's website is "relevant content that speaks directly to [my] company." (DemandGen, 2016) The Blueprint is a marketing strategy template that gives you the tools to create the exact content your ideal buyers need.
It plans content that enables sales to close more deals.
70% of companies say closing more deals is their top sales priority. (HubSpot, 2016) The Blueprint lays out the plan, and then it tells marketing and sales teams how to work together to use it best. Hike!

Here's how you can utilize the Content Marketer's Blueprint to prove you're the better team: only 32% of B2B marketers say they have a documented content marketing strategy. (Content Marketing Institute, 2015) That means, by having a documented sales and marketing strategy chock full of relevant content for your ideal buyer, and executing on that plan, you can meet your buyers' needs, enable your sales team to close more deals, and pull ahead. This isn't a Hail Mary pass; this is a season-winning, game-winning, long term championship strategy to help your business see success.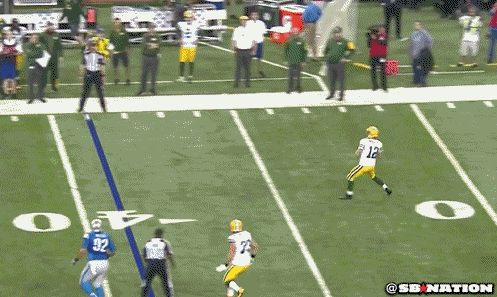 Learn more about the Content Marketer's Blueprint here; and feel free to join me in cheering on the Pack next season! We'll be back to run the table.