Listen, I get it. You have a life, and you would prefer if it wasn't spent totally in front of your computer screen. At the same time, you want to make sure that you are making the right choices when it comes to your marketing efforts, and you also want to be able to show the value of your marketing and how it impacts the bottom line of your business.
[If this is not the case, I apologize for assuming and hope that you find something besides data that peaks your interest soon… maybe join a book club* or a gym – depending on your relationship with cardio]
The fact is that the amount of data that you are probably consuming from numerous analytics platforms is probably more than you would prefer to have to deal with. And, with the potential number of costumer touchpoints increasing from the varying (and also increasing) number of digital devices in which your costumers consume your information – this can cause for an overwhelming amount of information for you to keep track of and measure. So what's important and how do we make this easier on ourselves?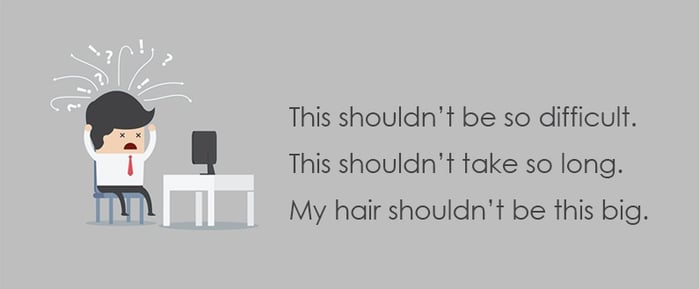 A new study performed by Forrester Consulting found that of the 150 marketing, analytics and IT executives that they surveyed only 26% believed that their marketing analytics tools are well-integrated and work seamlessly together. Also, organizations that adhere to well-established metrics that tie directly to their business objectives are at least 3X more likely to hit their goals than other marketing organizations.
So, what do we take from those two stats? The combination of the right tools providing you the right information will make your job a whole lot easier.
THE RIGHT TOOL FOR THE RIGHT JOB - YOUR JOB
Do a little bit of research because your marketing analytic tools should be able to work together easily. Make sure that you are choosing tools that work from the same data and will easily share it between one another – including reports and results. Also, new tools should easily integrate with your current systems. Moral of the story - if your tools don't play well together, then I hope you kept the receipt cause they probably aren't worth your time.
METRICS YOU SHOULD CARE ABOUT
In order to find success in your lead generation and prove your marketing's ROI, let's make sure we are measuring the metrics that matter to your business. Here are some of the metrics we believe that you should be laser-focused on:
Lead Quality
Conversion Rate
Search Engine Rank
Format Effectiveness
If you are interested in learning more about the metrics that you should be tracking and how to measure their success, check out the Ultimate Guide to Highly Targeted Marketing.
By making sure that you have the right, well-integrated marketing analytics tools and are measuring the metrics that matter most to you and your business you will be able to easily communicate the true results and value of your marketing effort. And in turn - save yourself a little more time for (hopefully) more exciting activities.
*I recommend the Jack Reacher books. They are way better than the movies. And did you know that Jack Reacher in the books was supposed to be like 6'3" and built? I mean, I like Tom Cruise and all… but c'mon.