Myth #2: The only reason for manufacturers to blog is to share news updates.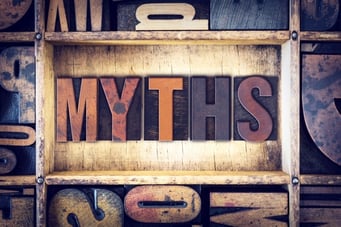 Marketing for manufacturing companies often includes a blog on a company website. But it's a common misconception that blogs are just for PR updates and not an educational resource.
If you're blogging only when you've won an award or to promote your own business, you're missing out on the benefits of blogging. Here are the top reasons you're missing out:
You won't reach the right audience.
"Bragging blogs," or blogs that are only self-promotional, will not reach the right audience. As a result, your blog will fail to produce meaningful leads who will eventually convert into customers for you. Manufacturers have a lot of knowledge and expertise to share. Give readers what they're searching for by providing education through your blog content. Without it, readers will grow tired of your content and unsubscribe, because it's not helping them.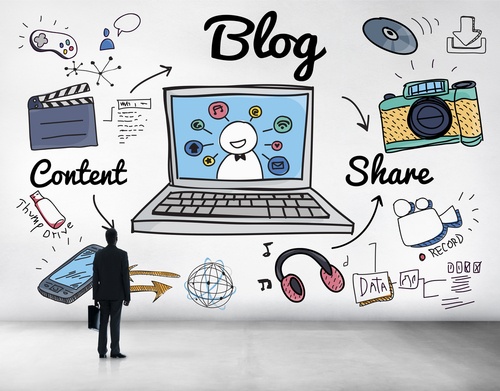 Your consistency suffers.
The frequency of brag blogs is much lower than educational blogs; after all, there's only so much "new stuff" going on with your business. As a result, the consistency of your posts - which is incredibly important to relevance as well as to search engine results - will suffer.
The solution: an educational blog.
If you're a manufacturing company that already has an active blog, you're ahead of the game. Only 60% of manufacturers have a blog and even fewer produce content consistently.
There are significant benefits to blogging consistently:
Drive traffic to your website
Convert leads into customers
Establish authority
Compounding blogs post increase visits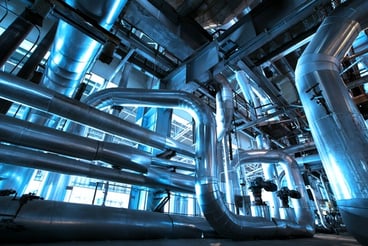 Manufacturing companies who publish 16+ blog posts per month had almost 3.5X more traffic compared to companies who published between 0 - 4 monthly posts.
27% of manufacturers produce new content daily or multiple times per week. Manufacturing marketers are far less likely than their B2B peers overall to publish new content daily or multiple times per week (27% vs. 42%).
You may be thinking to yourself, what could I possible be blogging about if it's not about my company? You're in luck.
We've complied a list of blog topics that will attract leads and build trust as you work your way to thought leader in the manufacturing industry.
How-to/Pro tips
How-to guides and pro tips can answer customers' frequently asked questions and explain your products in-depth. Focus on educating your target audience.
Case Study
Showcasing the postive impact of your product/service has had on one of your current customers is one of the best was to show your worth to future customers. Case studies are a great way to build trust, educate, and humbly promote your success.
Industry News
Industry trends, technology advancements, or industry trade shows are just a things you can share and write about to increase your thought leadership.
Interviews With Industry Leaders, C-suite, and Staff
You don't have to go far to find knowledable people to interview for your manufacturing blog. Whether you reach out to current employees who are product experts or c-suite level who understand the business side, answering questions that give your readers valueable insight will add more value to your blog post.
Frequently Asked Questions
One of the easiest ways to generate blog ideas is to go through your customers' most common questions and provide answers. If you're having a hard time thinking of topics, keep a list of your sales team's FAQs. This ensures you're publishing relevant content that is specific to your audience.

Solutions to Problems
Ever had a problem and went online to find the solution? So have your customers, leads, and strangers - and they're doing it right now. Make the solutions accessible to your audience and they will start to see you as a valued source of information.
Now that you have the topics covered to start writing your manufacturing blog. Make sure every blog post has these three components:
Contains useful, relevant content (reader will find valueable)
Targeted audience (content is specific to the reader)
Optimized for search (readers can easily find it)
With these components in mind, you're well on your well to creating a great blog. Blogging is a key element of inbound marketing and a successful content strategy, as one of our manufacturing clients learned. Read the case study here! If you don't have a blog yet or blogs infrequently, utilize these tools and set goals to produce fresh content that will attract visitors to your website. Getting started is the hardest part!
Did you catch us busting the first manufacturer's marketing myth? We tackled the common myth that content marketing is only for B2C brands. Read it here.